Considerations for 1031 Exchange Replacement Property Rules
Considerations for 1031 Exchange Replacement Property Rules
If you have explored the internet, you are likely aware that there is a wealth of information available regarding the 1031 exchange procedure. By exchanging investment real estate for "like-kind" properties, one can effectively postpone the payment of capital gains taxes.
However, it is essential to adhere to the regulations outlined in the 26 U.S. Code § 1031 - "Exchange of Real Property Held for Productive Use or Investment" - to ensure the validity of the transaction and prevent unexpected tax liabilities. Numerous rules apply to replacement properties involved in the exchange, including the following.
Strict Deadlines:
Ensuring strict adherence to deadlines is crucial when it comes to 1031 exchanges involving replacement properties. The Internal Revenue Service (IRS) has set forth clear and unwavering guidelines regarding these timelines. Here are the specific requirements you need to be aware of:
Firstly, it is imperative that you identify your replacement property or properties within 45 days from the closing date of your relinquished property. This means that within this 45-day period, you must carefully select and document the properties you intend to acquire as replacements.
Secondly, the purchase of your replacement property or properties must be completed within 180 days from the closing date of your relinquished property. This extended time frame allows you ample opportunity to finalize the acquisition of the chosen replacement properties.
It is essential to note that these deadlines are not flexible and must be adhered to diligently. The IRS takes these dates seriously, and any failure to meet them can have significant consequences. It is crucial to understand that the 45-day and 180-day periods encompass all calendar days, including weekends and holidays. Therefore, even if the deadline falls on a weekend or holiday, you are still responsible for meeting it.
For instance, if the 45-day identification deadline happens to fall on a Saturday, you must ensure that your replacement property or properties are identified and documented by that very day. Similarly, if the 180-day purchase deadline falls on a holiday such as New Year's Day, you must complete the transaction for your replacement property or properties no later than January 1, preferably wrapping up the process beforehand.
Failing to comply with these deadlines could result in the loss of valuable tax-deferred benefits associated with the 1031 exchange. To safeguard your financial interests, it is of utmost importance to meticulously track and meet these timelines, thereby securing the advantages provided by the 1031 exchange program.
A Qualified Intermediary is MANDATORY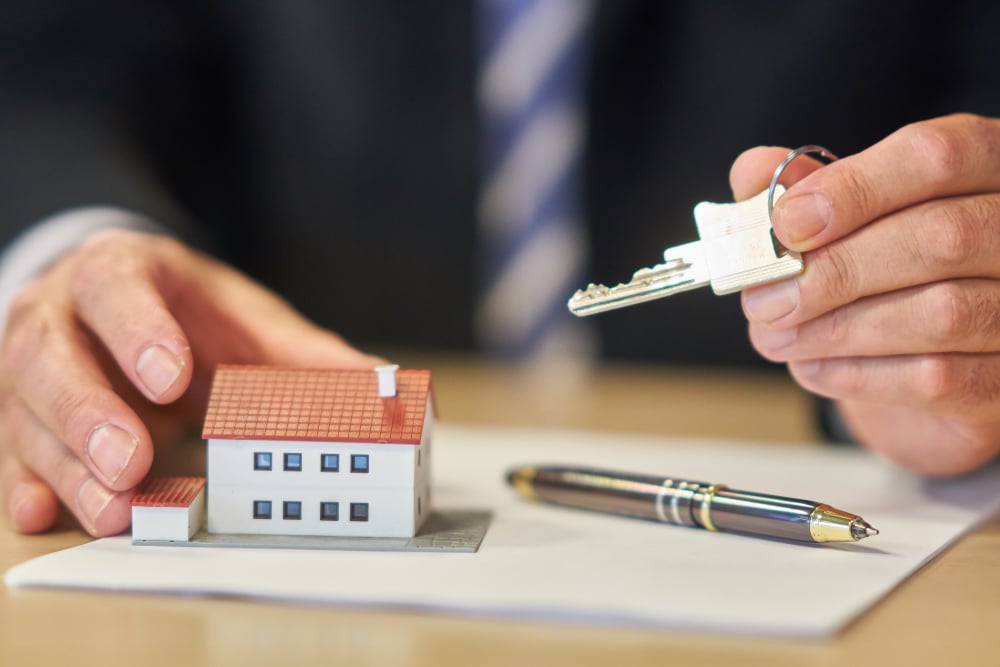 Utilizing the services of a Qualified Intermediary (QI) is an absolute requirement when engaging in a like-kind exchange. This critical aspect of the process ensures that you, as the taxpayer, do not directly handle any funds obtained from the sale or purchase of properties involved in the exchange.
The role of the QI, also referred to as an Accommodator, is to act as an intermediary party responsible for holding the cash proceeds derived from the sale of your relinquished property. Subsequently, the QI utilizes these funds to facilitate the acquisition of your replacement property or properties. In addition to handling the financial aspects, the QI also takes charge of the necessary documentation and paperwork essential to the successful completion of the 1031 exchange.
By entrusting these responsibilities to a Qualified Intermediary, you ensure compliance with the regulations surrounding like-kind exchanges while maintaining the integrity of the transaction. This separation of funds and involvement of a QI serves to safeguard the tax-deferred benefits associated with the 1031 exchange, providing you with a seamless and legally sound process.
Understanding Value and Price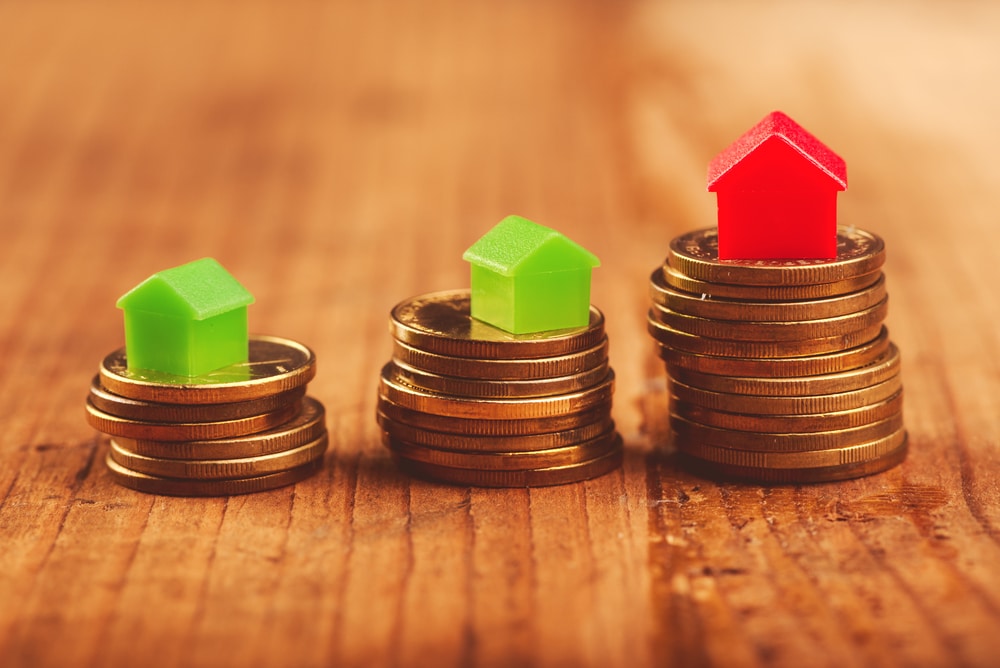 The value and price of the replacement property or properties hold significant importance in the 1031 exchange process. It is essential to adhere to the following options when selecting your replacements:
1. You have the option to identify up to three replacement properties. Each of these properties must be of equal or greater value than your relinquished property.
2. Alternatively, you can identify multiple properties without a specific limit as long as their combined value does not exceed 200% of the value of your relinquished property. This allows you flexibility in choosing replacement properties as long as the total value remains within the specified limit.
3. Another option is to identify as many properties as you wish, regardless of their value. However, in this case, you must acquire replacement properties with a total value equal to or exceeding 95% of the value you initially identified.
These options provide you with choices to ensure that the replacement properties meet the required value criteria. By adhering to these guidelines, you can proceed with your 1031 exchange while maintaining the necessary balance between the value of your relinquished property and the value of your chosen replacement property or properties.
"Like-Kind"
The concept of "like-kind" in the context of 1031 exchanges has undergone changes. Previously, any type of capital asset used for business or investment could be exchanged for another like-kind asset to defer capital gains taxes. However, with the passage of the Tax Cuts and Jobs Act of 2018, the scope of tangible personal property was excluded from the 1031 exchange rules.
Under the current regulations, only real estate properties that are specifically used for trade or investment purposes are eligible as replacement property/properties in a 1031 exchange. However, it is not mandatory for the replacement property to be identical to the real estate asset being relinquished. For example, you can exchange an office building for an industrial warehouse or an apartment complex for a retail strip center.
Additionally, it is possible to exchange tangible real estate for a Delaware Statutory Trust (DST). In some cases, real estate investment trusts (REITs) can also be utilized as replacement properties, although the process for incorporating REITs into a 1031 exchange is considerably complex.
It is crucial to be aware of these updated guidelines and restrictions to ensure compliance with the current rules governing like-kind exchanges. By understanding the eligible types of replacement properties, you can make informed decisions regarding your 1031 exchange strategy.
In Conclusion,
The 1031 exchange process provides a valuable opportunity to defer capital gains taxes when selling real estate. However, it is crucial to exercise caution and seek guidance when identifying the appropriate replacement property. Failing to do so correctly can jeopardize the validity of the exchange.
Therefore, it is highly recommended to collaborate with experienced professionals who possess the necessary knowledge and expertise to navigate the intricacies of the like-kind exchange process. By doing so, you can ensure a seamless and successful 1031 exchange transaction.
General Disclosure
Not an offer to buy, nor a solicitation to sell securities. All investing involves risk of loss of some or all principal invested. Past performance is not indicative of future results. Speak to your finance and/or tax professional prior to investing. Any information provided is for informational purposes only.
Securities offered through Emerson Equity LLC Member: FINRA/SIPC. Only available in states where Emerson Equity LLC is registered. Emerson Equity LLC is not affiliated with any other entities identified in this communication.
1031 Risk Disclosure:
There's no guarantee any strategy will be successful or achieve investment objectives;
All real estate investments have the potential to lose value during the life of the investments;
The income stream and depreciation schedule for any investment property may affect the property owner's income bracket and/or tax status. An unfavorable tax ruling may cancel deferral of capital gains and result in immediate tax liabilities;
All financed real estate investments have potential for foreclosure;
These 1031 exchanges are offered through private placement offerings and are illiquid securities. There is no secondary market for these investments.
If a property unexpectedly loses tenants or sustains substantial damage, there is potential for suspension of cash flow distributions;
Costs associated with the transaction may impact investors' returns and may outweigh the tax benefits