When it comes to investing, one important factor that must be considered is liquidity. Liquidity is the ease with which an asset can be converted to cash without affecting its market value. This means that the more liquid an asset is, the easier it is to sell it in the market without causing its price to drop significantly. In this article, we will discuss the pros and cons of liquid and illiquid investments and help you understand which one might be better for you.
Understanding Liquidity
Investments can be tangible or intangible assets. Tangible assets include real estate, art, and collectibles, while intangible assets include stocks, bonds, and other securities. Generally, tangible assets are considered to be illiquid because they can be harder to convert to cash. On the other hand, cash and cash equivalents are the most liquid assets because they can be easily converted to other assets.
In the case of debt securities, an investor could reference credit ratings issued by third parties to assess risk and liquidity. Bonds with lower credit ratings are generally considered riskier assets, and therefore the overall demand for these bonds is typically lower than those of higher credit quality assets. As a result, riskier bonds, also called junk bonds, will offer the lowest amount of liquidity but could offer the highest potential reward.
Illiquid Investments
Illiquid investments are those that cannot be traded or sold with ease without incurring a loss in value relative to their fair market value. Real estate, collectibles, and art are examples of illiquid assets.
These assets are considered to be illiquid because it is not easy to convert them to cash or another asset type. Therefore, investors will require compensation for the added risk of investing in illiquid assets. This added compensation is referred to as the liquidity premium.
When it comes to illiquid investments, it is important to note that degrees of liquidity will vary. For instance, some real estate is more desirable than others. Hedge funds and private market funds are other examples of illiquid investments. Liquidity terms amongst these funds will vary as well.
Liquid Investments
Cash and cash equivalents are the most liquid assets, followed by marketable securities like stocks and debt securities like bonds. Within these asset categories, nuances arise that offer varying degrees of liquidity.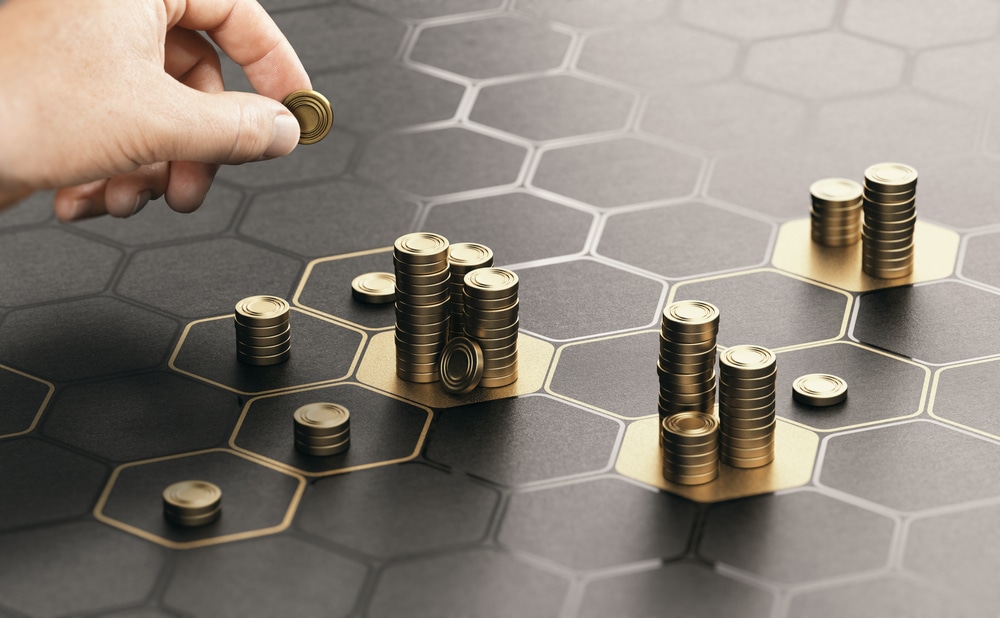 Liquid vs. Illiquid Assets: Which is Better for Investors?
The decision of whether to invest in liquid or illiquid assets depends on various factors, including an investor's sophistication level, risk appetite, and investment objectives. Liquid assets can be easily converted to other asset types, while illiquid assets require a longer time to convert to cash or another asset. In general, the more illiquid an investment is, the greater the risk and associated liquidity premium will be.
However, illiquid investments often offer higher potential returns than liquid investments, and they have the potential to be less volatile in the short-term. Moreover, illiquid investments are historically less affected by market fluctuations and can provide a hedge against inflation. On the other hand, liquid investments are more suitable for investors who prefer short-term investments and need easy access to cash.
Conclusion:
Liquidity is an important aspect of the financial market as it allows investors to buy or sell assets quickly and easily. This is particularly important for traders who are looking to make short-term gains, as they need to be able to move in and out of positions quickly. For example, stocks that are traded on major stock exchanges are typically considered liquid, as they can be bought or sold at any time during trading hours, and their prices are determined by supply and demand.
On the other hand, illiquid assets may not have an active market, making it difficult to buy or sell them quickly. This can result in the asset being priced lower than its fair market value, as there may be limited demand for the asset. Illiquid assets can include things like real estate, private equity, and certain types of bonds.
When investing in illiquid assets, investors need to be aware of the risks involved. In addition to the potential for a loss of value due to a lack of demand, illiquid investments may also be subject to a higher level of risk due to factors such as changing economic conditions, limited information about the asset, and the difficulty of finding a buyer if the investor needs to sell.
That being said, there are certain advantages to investing in illiquid assets. For example, they may offer higher potential returns than more liquid assets, as the added risk of holding the asset for a longer period may result in a higher payoff. Additionally, investing in illiquid assets can help diversify a portfolio, as they may not be as closely tied to the broader market as more liquid assets.
Overall, the decision to invest in liquid or illiquid assets depends on a number of factors, including the investor's financial goals, risk tolerance, and investment horizon. Investors who are looking for short-term gains and need to be able to quickly move in and out of positions may prefer more liquid assets, while those with a longer-term investment horizon and a higher risk tolerance may be more comfortable investing in illiquid assets.
It is important for investors to carefully evaluate their options and understand the risks before making any investment decisions.